Thanksgiving is always one of the trickier events during holiday season to dress for. Finding that balance between comfort, style, and warmth is never an easy feat, so we have two last-minute suggestions for your casual and more dressed-up Thanksgiving festivities.
1. CASUAL : Joe's Jeans Flared Jeans + Uniqlo 2-Way Stole
For a nice-casual dinner, we suggest opting for a nice pair of flared jeans. They're a bit dressier than your everyday skinnies or boyfriends, but still comfy and cute. We're especially loving the cape coat this season, and love its cozy sophistication.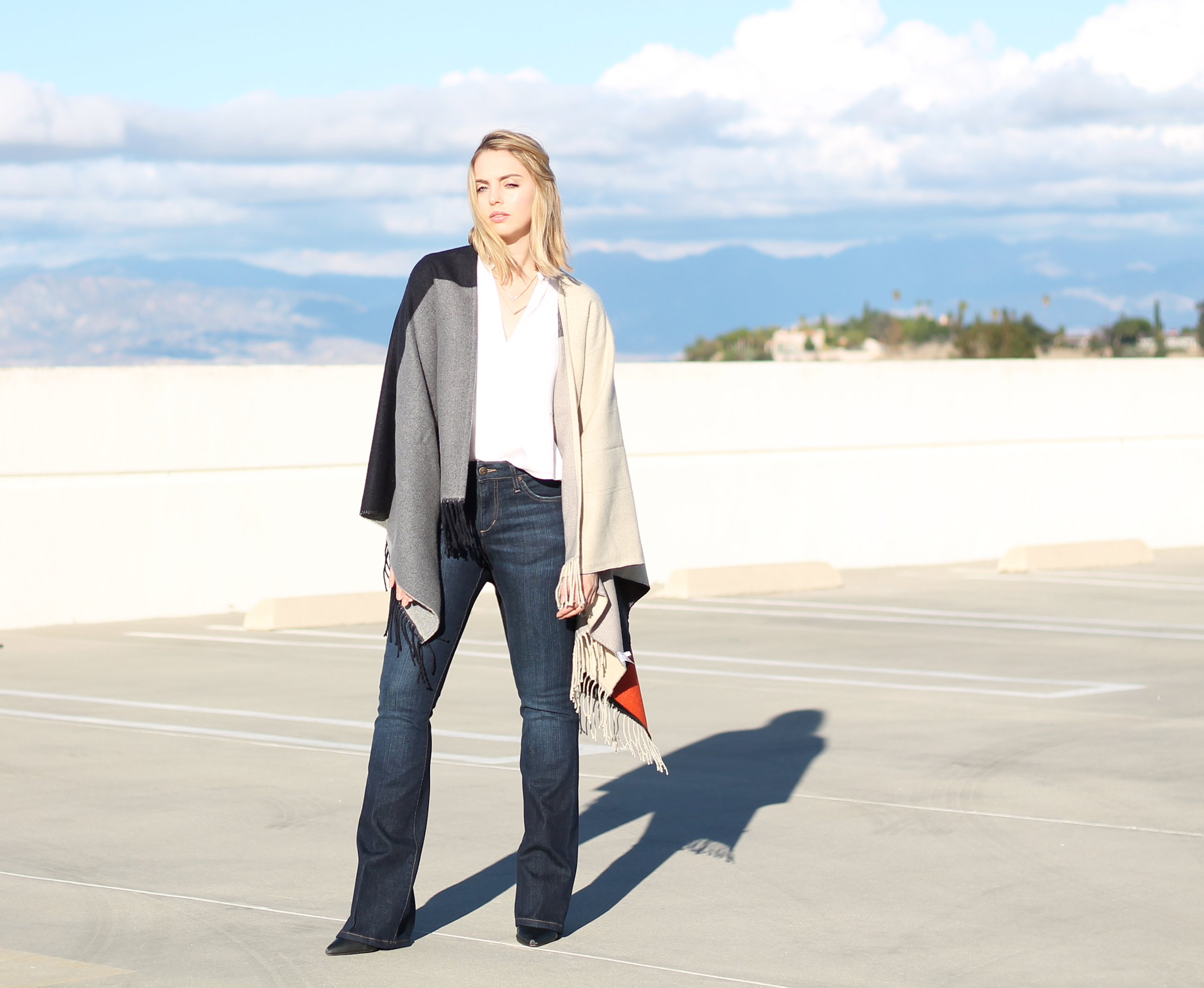 2. DRESSED UP : Stella & Jamie A-Line Dress* + Leather Jacket
I'm usually not a huge fan of A-line dresses-- they're a bit too sweet and classic for my style. But this knit one from Stella & Jamie is the perfect Thanksgiving dress. Comfortable, loose in the right places, and flattering for all different silhouettes, it's still dressy enough for even the nicest Thanksgiving dinners. A leather jacket gives it a bit of edge, while these rich-hued Dior heels add a bit of Fall flair to the look.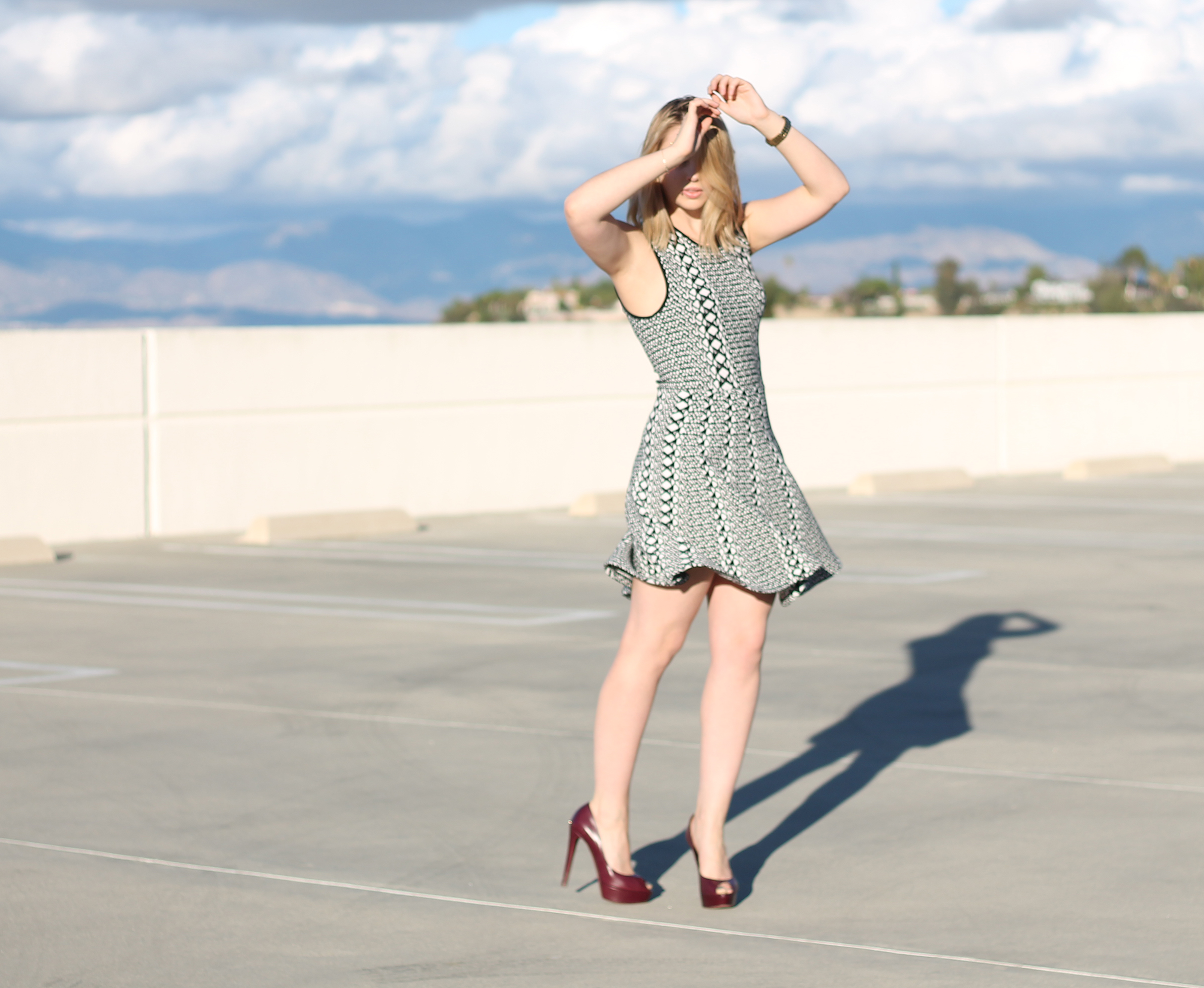 Products/restaurants marked with an asterisk* denote gifted or free items/meals. For more information about how this affects my editorial policy, please click here.