In the past, I've been known as a bit of a legging basher. On more than one occasion, I've doled out a verbal lashing to a friend for "not wearing real pants." Don't get me wrong-- I get the appeal of leggings. They're easy, comfortable, versatile, and totally mindless. My inherent beef with them is that they represent a bigger problem with how we dress as a society-- namely, when did we suddenly decide that jeans and real pants were too hard? Are we really that lazy? Apparently, we just cannot be bothered to put on any more fabric. The right pair of jeans should be virtually as comfortable and easy as leggings, and will usually look 100x more put together.
But every once in awhile, I discover a pair of leggings that makes me eat my words. Case in point: a pair of thick Theory leggings with a buttery leather stripe running down the sides. Easy and comfy for every day, but with a cool and stylish twist to make them still look put together (and not naked). So maybe, I'll make an exception to my strict no-leggings-out-of-the-house rule. But just this once!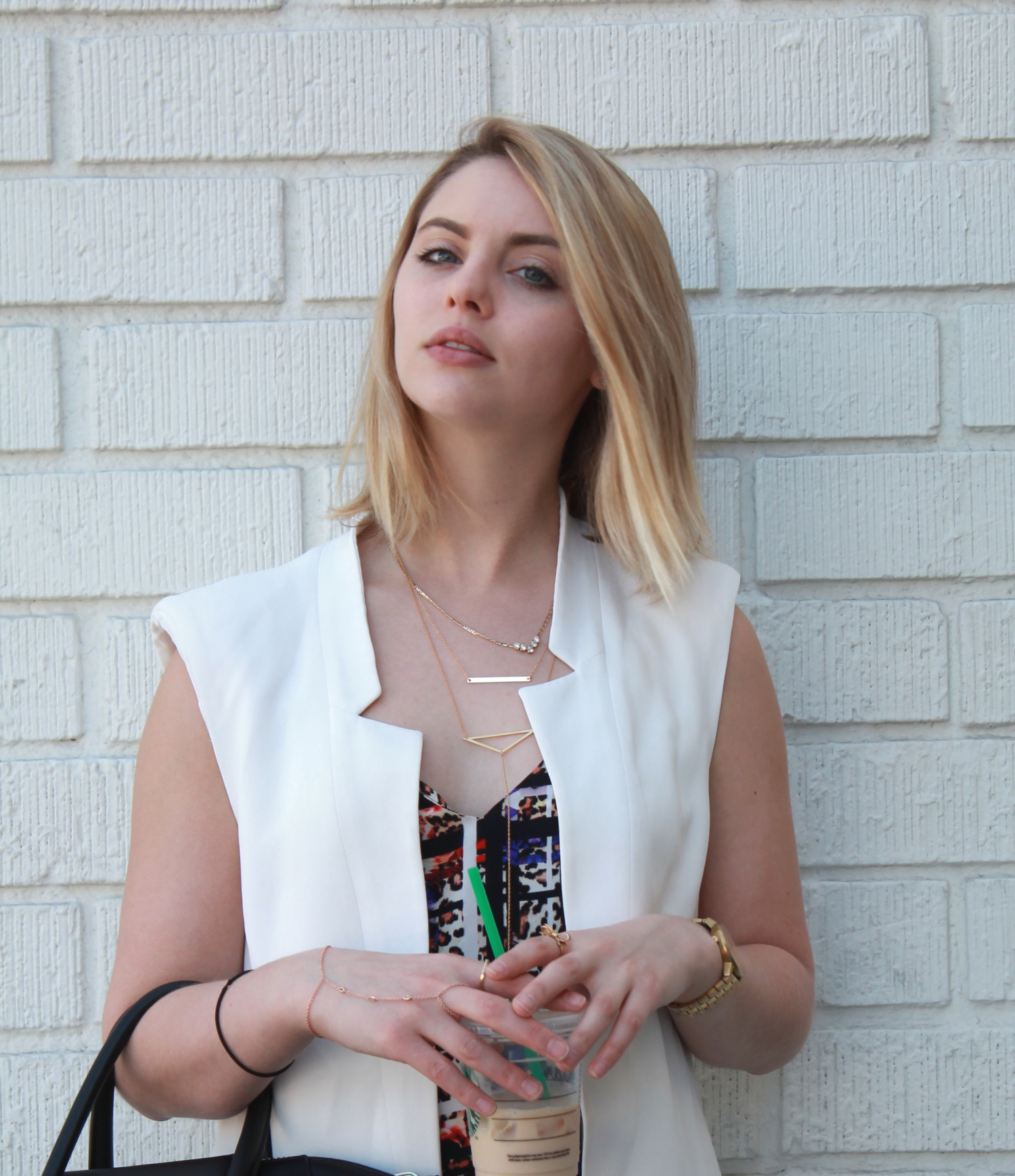 Theory leggings (similar here). Amanda Uprichard Tank (similar here). Zara vest (similar here). Dorothy Perkins boots (similar here). Givenchy bag.