As Angelenos, with all the technological advances and luxurious amenities we have at our fingertips on a day to day basis, it's pretty hard to imagine that a few short hours outside of the city limits, there are massive farms and ranches filled with livestock, nature, and people who actually know how to tend to these things. I often think of farms as being maintained by cowboys in Texas or Missouri, not by cowboy-hat donning California natives who've been doing this for generations. But take a quick drive North to Alisal Ranch in Solvang, and you're transported back(no Delorean needed) into the old west. Alisal is both an amazing well-kept secret and an iconic California property. The 1800's-era fully-functioning dude ranch is complete with horseback riding, a 100-acre lake, 2 golf courses, a spa, tennis courts, fine dining, and Western themed accommodations. Though it's perfect for families, it neatly doubles as an adult summer camp experience, but less raucous and more in-touch with nature. I was lucky enough to experience their Sip, Saddle, and Spa package recently, allowing me to really experience what this unique place is all about.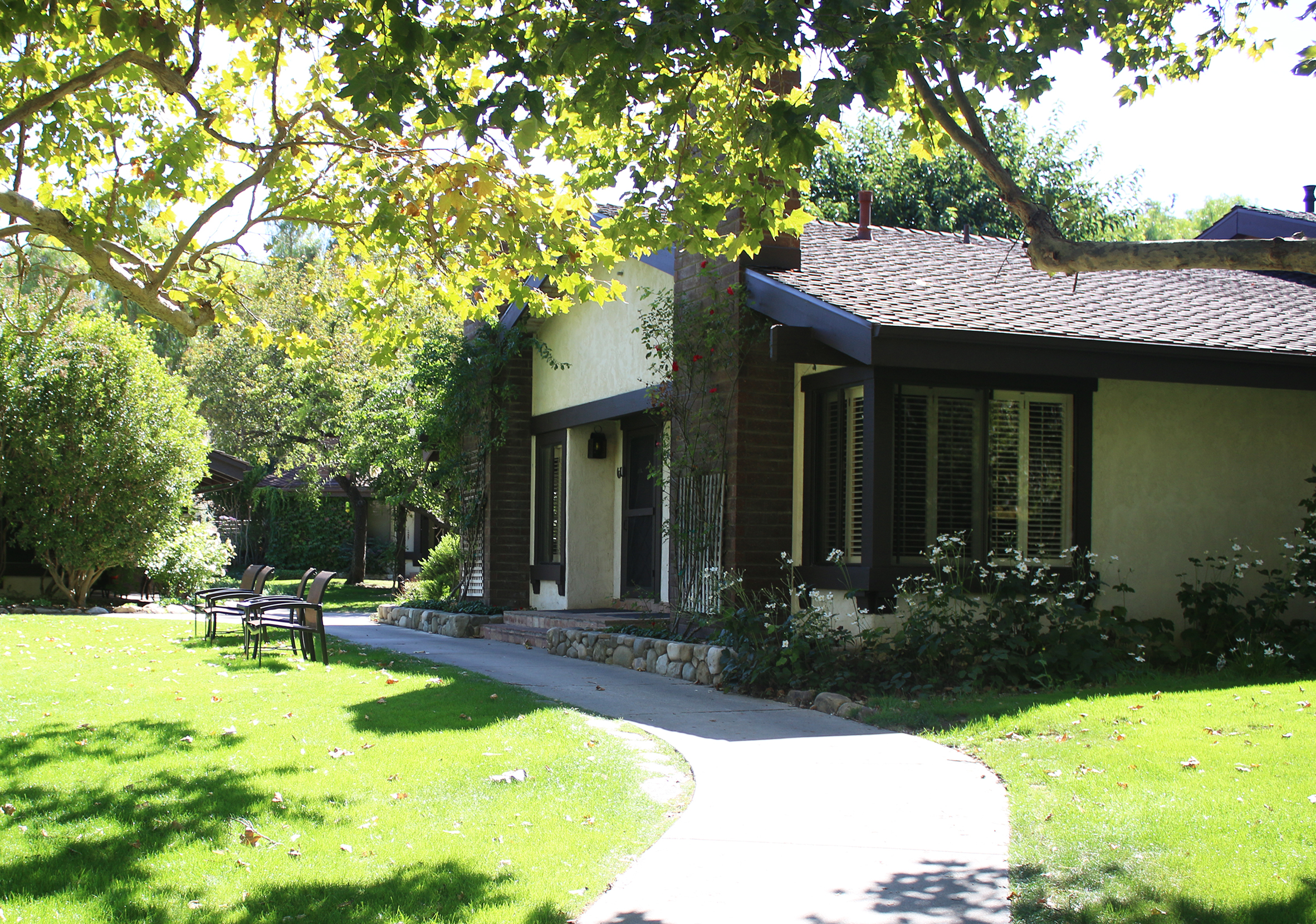 Though Alisal Ranch owns over 50 miles of property, the Guest Ranch & Resort itself consists of about 70+ guest rooms, all in the form of suites and bungalows, which can hold around 250 people at a time. The bungalows are spacious but fairly minimalist, clearly recently updated (don't worry, the bathrooms are lovely and modern-- no wooden outhouses here), and feature lovely large patios. It's a fairly quiet property as well, with plenty of large grassy areas, a few restaurants, and a pool. As part of the Sip, Saddle, & Spa package, I received a full breakfast and dinner each day, a spa treatment (which was a lovely massage), a gourmet picnic (seriously the cheese was amazing), a bottle of wine, and horseback riding. The package also includes complimentary wine tastings at nearby wineries and tasting rooms.
One of the most impressive aspects of the getaway was actually the food. Their new Chef, Anthony Endy, has revamped their dining program with an appreciation for the region's cuisine, producing classic dishes featuring seasonal, locally sourced ingredients. The first night, I enjoyed dinner in The Ranch Room, tasting their famous (and rightfully so) Tortilla Soup and a beautiful butterfish entrée that were both delicious and really fresh. The second night was a BBQ buffet complete with salads and a selection of really tasty barbecued meats and fish. Salmon, chicken, and beef were all perfectly cooked, smoky, and tender.
One of the most memorable dining experiences was their famous Breakfast Ride, which they've done every weekend for years on end. Essentially, this entailed waking up at 7am (which I'm not great at), getting on a horse, and going horseback riding for around 60-90 minutes to a beautiful campground with an old adobe house for a full breakfast and buffet. The ride itself was incredible; once I got used to being on the horse, I had plenty of time to appreciate their amazing property as we rode through the mountains and around the lake. It's truly an unforgettable experience, and one that you can't just find at every resort.
But that's not all. Remember how I called this place "adult summer camp?" Well one of my favorite activities was our trip to the lake, where in addition to the usual lake activities, like paddleboarding, I got to do things I haven't done in probably 10 years, namely archery and air rifle. It was so refreshing to be able to put down my phone and do something physical and technical for a change. The archery may have been my favorite; holding that bow and arrow made me feel like Katniss Everdeen, and after a few rounds, I actually got pretty good at it! The air rifle was also fun, if not a very strange adjustment for me as I've never shot any kind of gun before.
I imagine bringing a group of friends and coming here for a weekend. It was so nice to disconnect and just act like kids again, which is really one of the charms of Alisal. You can bring your family and enjoy family-friendly activities in the outdoors, or bring your friends and have your own adult summer camp, go swimming and biking and horseback riding. Or, you can just kick back and drink wine (hey, no shame in that game!). It was lovely to take a breather, get back to the roots of California, and see all that it really has to offer. Overall, the trip to Alisal was exactly what I needed-- some time away, and a moment to disconnect (without leaving all my necessary amenities behind).